Paul Huang's Debut with Orchestra of St. Luke's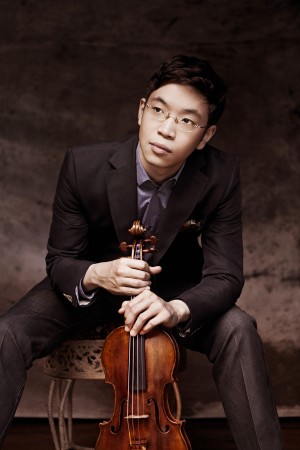 The 23-year-old Paul Huang was one of three soloists featured in a gala concert for the 53rd season of Young Concert Artists (YCA). He played the Barber Concerto in a programme with a clarinettist at the beginning and a pianist at the end. All played splendidly and received entirely sympathetic support from the St. Luke's players and their conductor. It was a joyous testament to what three exceptional talents can achieve before their 25th birthdays. Each seemed ready to take his place on the concert stage as a mature artist.
Huang, a Taiwanese native and 2011 winner of YCA's international auditions, made a rich, affecting sound on the "Wieniawski" Guarneri del Gesu of c. 1742. He chose to understate the Concerto's opening movement more than usual, allowing the lyrical first subject and the quirkier second to make their contrasting effects without a distracting search for expressive intensity. That was saved for the Andante, and its brief duration led nicely to a dazzling finale where the precision of the orchestra intensified the rhythmic insistence of the movement. Yell and cheers greeted the conclusion, most of them originating from listeners even younger than the performers.
Dennis Ronney

The Strad Magazine