Review
Paul Huang Debuts with Santa Barbara Chamber Orchestra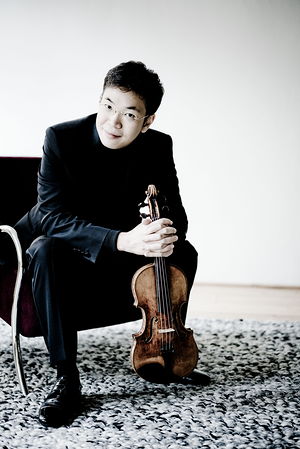 The Santa Barbara Chamber Orchestra kicked off this year's season with a spectacular program at the Lobero Theatre featuring violinist Paul Huang in his debut Santa Barbara performance. The first selection, Beethoven's frenetic Violin Concerto in D Major showcased the orchestra's impeccable string section, a collaboration of skilled performers who together created a sound of sheer magnitude. With a stoic demeanor, Huang quickly proved himself one of today's finest young violinists; within minutes of taking the stage, he secured himself a spot beside virtuosos Itzhak Perlman and Joshua Bell.
The concerto's first movement included a fiery violin solo that impressed and inspired, with Huang channeling a clear serenity in the chaos of Beethoven's grand schematics. It was a true honor to experience Huang's talent backed by such an outstanding orchestra, a performance worth many standing ovations.
Following Beethoven, the orchestra played Schubert's ambitious Symphony No. 9 in C Major, a composition of epic proportion that pushes each section to a spectacular limit. The modestly sized S.B. Chamber Orchestra delivered "The Great" Schubert symphony with remarkable fervor, affirming itself as one of Santa Barbara's finest musical groups. After a solid program, we can expect greatness from Huang and further excellence from the Santa Barbara Chamber Orchestra in the coming season.
Gabriel Tanguay

Santa Barbara Independent